Venue and Schedule will be announced shortly
---
HOME
ABOUT
SPEAKERS
CALL FOR PAPERS
ABSTRACT
REGISTRATION DETAILS
COMMITTEE
VENUE & SCHEDULE
INSTRUCTIONS
---
ABSTRACT SUBMISSION
Submit the abstract in the prescribed template
The Abstract file should be saved as follows: name_poster.doc and name_oral.doc (or .docx in either case) and mailed to CEmoleculetocrystal2019@gmail.com
PAPER SUBMISSION
Paper presented in CE-FMC 2019 can be submitted to the Journal of Structural Chemistry (SPRINGER) in the usual way. After a successful review, they will be published with a note: The materials of this was presented in the international conference on "Crystal Engineering: From Molecule to Crystal ", 30-31 March 2019, NIT Raipur India. Each full registration for the conference will cover a maximum of one paper and each additional paper must be registered separately.
Authors submitting Abstract only will be considered for Oral, Poster Presentation & Publication in Conference Proceedings after review.

Plagiarism should be strictly avoided for final publication. Plagiarized manuscripts may be rejected at any stage during conference peer review/publication schedule etc.
For manuscript preparation please visit web page of "Journal of Structural Chemistry " and go through the information provided as Author guidelines on Journal home page
The forms along with receipt of transaction page should be mailed to CEmoleculetocrystal2019@gmail.com
Publishing Partner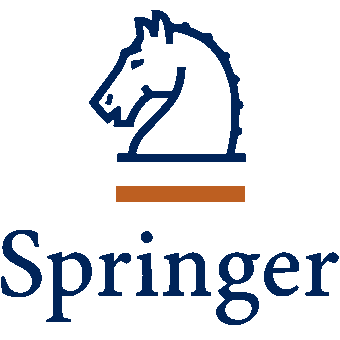 Journal of Structural Chemistry